It's Hard To Stop A Trane
Upgrade Your Residential Air Conditioning with Trane products
At Advantage Refrigeration, we understand that an air conditioning system is crucial for your home, especially during the hot summer months. That's why we are proud to supply Trane products, for your residential air conditioning, which offer unmatched performance and energy efficiency to help you save money while providing the best results.
Why Choose Trane products?
Trane is a renowned brand in the HVAC industry, known for its innovative technology and exceptional quality. Here are some of the benefits of Trane products:
High efficiency: Trane products are designed to provide maximum performance with minimal energy consumption, helping you save on your energy bills.
Reliability: Trane products are built to last, ensuring that your business stays up and running with minimal downtime.
Sustainability: Trane products are eco-friendly, reducing your carbon footprint and helping you contribute to a better environment.
Customization: Trane offers a wide range of products that can be customized to meet your specific needs, ensuring that you get the right solution for your business.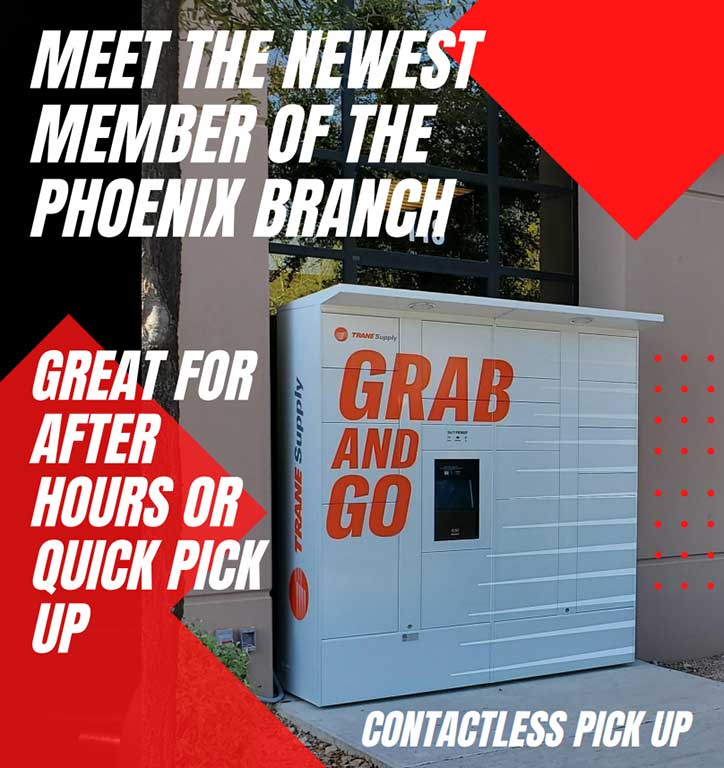 Our Trane Product Line
At Advantage Refrigeration, we supply a comprehensive range of Trane products, including:
Air-cooled and water-cooled chillers
Packaged rooftop units
Split systems
Variable refrigerant flow (VRF) systems
Air handlers
And more!
Contact Us for Your Air Conditioning Needs
At Advantage Refrigeration, we are committed to providing exceptional customer service and delivering the best refrigeration solutions to our customers. Contact us today at (602) 292-4066or email us at johnh@advantage-refrigeration.com to discuss your residential air conditioning needs with our experts. You can also fill out the Contact page form to get started!
Don't forget to follow us on Facebook to stay up-to-date with our latest news and promotions.
Upgrade your AC system with Trane products and experience the Advantage Refrigeration difference.